[Introduction]
KJ SOCKS & INC. is privately owned & incorporated in KOREA. 
Established on April 1972, K.J SOCKS & INC. is specializes in production and export of socks item
and has maintained consistent manufacturing and sales services in the industry.
BUSINESS STRENGTH
Incorporating with the latest technology in our entire product line provides unsurpassed
production quality and great variety of socks in colors and types.
PRODUCTION
The production and marketing policies are based on OEM ; labeling, packing and
detailed designs are followed by customer's requests. Also we can assist customers
with various designs and materials for socks.
Manufacturing factories are located in KOREA / CHINA
We KJ SOCKS & INC are
Official socks' supplier in Republic of Korea Armed Force
Registered member of D&B D.U.N.S
Member of GSA – US General Service Administration
Official supplier (vendor) of socks in United Nation (UNPD, UNHCR, UNOPS)
<![if !vml]>
<![endif]> <![if !vml]>

<![endif]>  <![if !vml]>

<![endif]>  
<![if !vml]>

<![endif]>   <![if !vml]>

<![endif]>  <![if !vml]>

<![endif]>
[General Information]      
ADDRESS: D-401, 700 pangyo-ro, bundang-gu, sungnam-shi, gyeonggi-do, 13516, Korea
PHONE No: 82-31-703-3363
FAX. No: 82-31-703-3365
E-MAIL: park@kjsocks.co.kr / kjsocks@hanafos.com
CONTACT: JY Park, Managing Director (mobile 82-10-9693-1965)
SINCE : April/01/1970
[Machines list]      
Machinery List – KOREA   
| | | | | |
| --- | --- | --- | --- | --- |
| knitting machine | diameter | needles | number | capacity/month |
| single cylinder machine | 4.5" | 56N. 72N | 90 | 650,000 pairs |
| single cylinder computer machine | 3.5" | 120N.132N.144N | 100 | 720,000 pairs |
| *Single cylinder fine cushion machine | 3.5" | 200N | 100 | 720,000 pairs |
| single cylinder terry cushion machine | 3.75" | 132N. 156N | 100 | 720,000 pairs |
| single cylinder computer machine | 3.75" | 200N | 100 | 720,000 pairs |
| double cylinder machine (RIB/LINKS) | 3.75" | 96N | 50 | 360,000 pairs |
| double cylinder machine (RIB/LINKS) | 3.75" | 168N | 50 | 360,000 pairs |
| double cylinder machine (RIB/LINKS) | 3.75" | 200N | 50 | 360,000 pairs |
| toe closing machine | number | type | | Capacity/month |
| Hand Linking Machine | 10 | Hand linked | | 140,000 pairs        |
| Rosso Linking Machine | 100 | Rosso linked | | 2,000,000 pairs |
| Boarding Machine | frame | type | number | Capacity/month |
| Steam Boarding Machine | 2x180 frames | automatic | 2 | 1,000,000 pairs |
| Embroidery Machine | Head | type | number | Capacity/month |
| Embroidery machine  | 12 | Computerizing  | 4 | 1,000,000 pairs |
Machinery List – Yiwu China  
knitting machine / maker

diameter

needles

number

capacity/month

single / terry – DAKANG

3.75"

96N

24

180,000 pairs

double – Lonati

4"

96N

18

100,000 pairs

Single / terry – DAKANG

3.75"

132N. 120N.

108N.144N. 156N

120

720,000 pairs

Single / terry – Lonati

3.75"

120N. 132N.

144N.168N. 200N

157

900,000 pairs

Double - XIONGDI

4"   

96N

6

40,000 pairs

Double - CHINA

3.75"

200N

6

30,000 pairs

toe closing machine

number

type

      

*Hand Linking Machine

70

hand-linked

3,600,000 pairs

Boarding Machine

frame

type

number

Capacity

Steam Boarding Machine

2x180pcs

automatic

7

3,600,000 pairs

Embroidery Machine

Head

type

Embroidery machine 

12

Computerizing 

4

1,000,000 pairs
Machinery List in Haining, Jiaxiang China
knitting machine / type / maker

diameter

needles

number

capacity/month

Full terry / half terry / irregular terry 

plain without terry

3.5", 3.75",

4", 4.5"

84N, 96N, 108N, 120N, 144N, 168N, 200N

15

150,000 pairs

*LONATI-GL616DF (Italy) / selected terry

seamless toe by LONATI machine

3.75"

144N

55

400,000 pairs

*LONATI-GL516DF (Italy) / selected terry

seamless toe by LONATI machine

4"

144N, 200N

30

300,000 pairs

toe closing machine

number

type

      

Hand Linking Machine

50

hand-linked

2,500,000 pairs

Rosso Linking Machine

100

Rosso linked

4,000,000 pairs

Boarding Machine

frame

type

number

Capacity

Steam Boarding Machine

2x180pcs

automatic

3

2,000,000 pairs

Embroidery Machine

Head

type

number

Capacity

Embroidery machine 

12

Computerizing 

4

1,000,000 pairs
[Performance Record]      
- Marks and Spencer, UK / mens / ladies socks 
- PRIMARK, UK / ladies /mens socks primark essential 
- Jos. A Bank, in USA / mens socks (JAB)
- Men's Warehouse, in USA / mens socks (TMW)
- renpro America, in USA / ladies & mens socks (Calvin Klein) (gold toe)
- Hanes, in USA / licensed socks – MARVEL / asics
- road runner sports, in USA – sports / running socks
- Boutique Tristan & Iseut Inc, in Canada / ladies & mens socks (TRISTAN)
- Jefferies Socks LLC., in USA / new born, babies, Kids Socks (JEFFERIES)
- Crescent Socks Company, in USA / mens, ladies socks (WORLD'S SOFTEST)
- Falabella retail S.A, in CHILE/PERU kids, ladies, mens socks (TOTTUS)
- Polo Ralph Lauren USA / mens socks (POLO)
- J.C.Penney Corporation, Inc. in USA / ladies & mens Socks (JCP)
- Liz Claiborne Company in USA / ladies socks (LIZ)
- BENETTON GROUP in Italy / New Born, Babies, Children & Ladies SOCKS (BENETTON)
- ELLE LTD in UK / Ladies SOCKS (ELLE)
- DML Marketing Inc., in USA / ladies socks (LEGALE)
- Laltex Group, in UK / kids, ladies & mens socks (RJM ACCESSORY)
- Lindex S.A in Sweden / ladies socks (LINDEX)
- Dorotennis in France / ladies socks (DOROTENNIS)
<![if !vml]>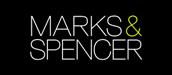 <![endif]>      <![if !vml]>

<![endif]>   <![if !vml]>

<![endif]>
<![if !vml]>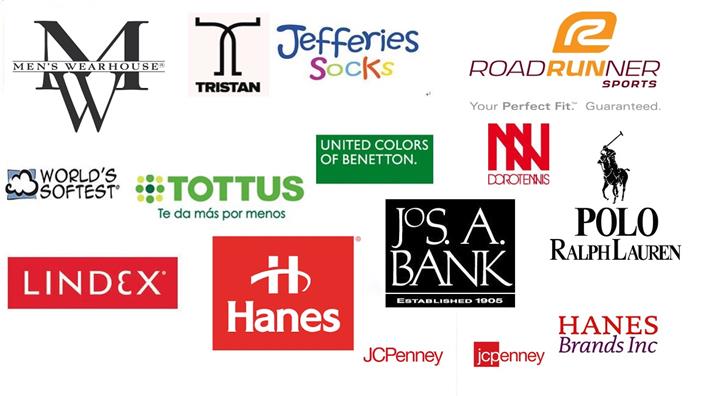 <![endif]>